Lumino help take care of carers in our communities
At Lumino we're proud to support Carers New Zealand. This wonderful organisation supports individuals who give their time to assist a family member or friend who has extra needs due to illness, old age, or disabilities.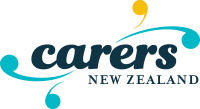 They support these individuals by providing information, advice, learning and support around the country. More than 420,000 everyday Kiwis are reported to be looking after a family member who is sick or who has a disability. For many, this has meant a major loss of income and up to 30 hours of additional unpaid care work every week.
Around two-thirds of New Zealand's family carers are women. In 2018, Carers New Zealand launched its campaign She Cares, to specially recognise and celebrate women in family caring roles. 
​Lumino Day supports Carers New Zealand for the third year
On Saturday 11 May 2019, our practice teams came together on our annual Lumino Day, to provide a day of free dental care for hundreds of carers up and down the country. A team of around 100 clinical staff from 40 practices and over 150 support staff were on hand to treat or assist unpaid carers, as well as some St. John staff.
On this third annual Lumino Day dedicated to Carers New Zealand, over 450 carers received free treatment to the value of over $150,000.
Lumino Day is now in its sixth year. Since its inception in 2013, our annual day of giving back to our communities has now given free dental treatment to the tune of over $1 million. It's just one of the ways we love to celebrate our communities.