Hape says many things need to come together in order for this initiative to happen.
"There's a lot of moving parts in organising something like this…advance planning, accommodation, transport etc."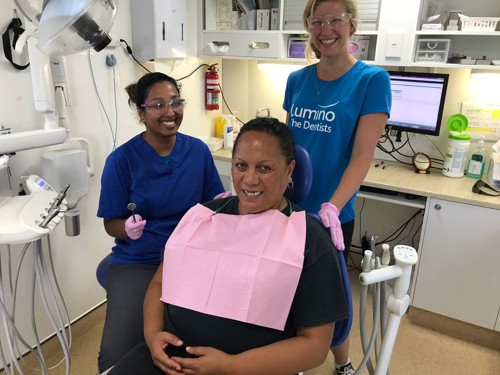 The clinical staff gave their time for no cost, accommodation and some meals were provided by the Trust and transport of the mobile clinic was made possible through the iwi's connection with Mainfreight.
Meanwhile, Hape says he hopes the collaboration continues for years to come.
"As long as there's a demand, our people are very happy to receive this type of service."
Our people are grateful naturally because otherwise they wouldn't have that type of service.
"To receive dental care without the cost, people are appreciative of that."
This year the team of Lumino Dentists saw over 70 patients and performed over $40,000 worth of care.